Barbara Interview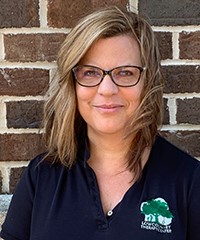 What is OG?
Orton Gillingham (OG) is a teaching approach designed to help children who struggle with reading, like those with dyslexia. It's multi-sensory, meaning the student can "see," "hear" & "feel" what the instructor is teaching. OG is also language based, it teaches the connections between sounds and letters along with rules and patterns of language.
What does it take to become an OG instructor?
There are different levels of training and certification through the Academy of Orton Gillingham Practitioners and Educators (AOGPE) including: Classroom Educator, Associate, Certified and Fellow. I chose the Associate level training which requires a bachelors degree and begins with a 60 hour, in-person course followed by 100 teaching hours with observation and feedback sessions provided by a qualified mentor/training fellow. The training is intense and requires the instructor to commit several hours weekly in order to prepare lesson plans for each student.
What are signs that a child could benefit from OG services?
Some common signs include:
difficulty remembering letters/sounds
has a hard time with rhyming
struggles to recognize common sight words
has trouble hearing individual sounds in words and blending sounds to make a word
confuses or skips small words when reading (of, for)
poor spelling
has an easier time answering questions about a page of text if it's read aloud
takes a very long time to complete reading assignments
avoidance and resistance to reading/low self-esteem
What is your favorite thing about OG treatment?
My absolute favorite part is seeing the look of confidence in a child who reads or spells a word independently for the first time. My goal is to work with parents to help each child become a competent reader, writer and independent learner.
---
For more information check out Orton-Gillingham: What You Need to Know
Orton Gillingham Instructional Approach
Orton–Gillingham: What You Need to Know
Examining the Effectiveness of the Orton-Gillingham Reading Approach for Poor Readers in Elementary School