Meet Maybel the therapy dog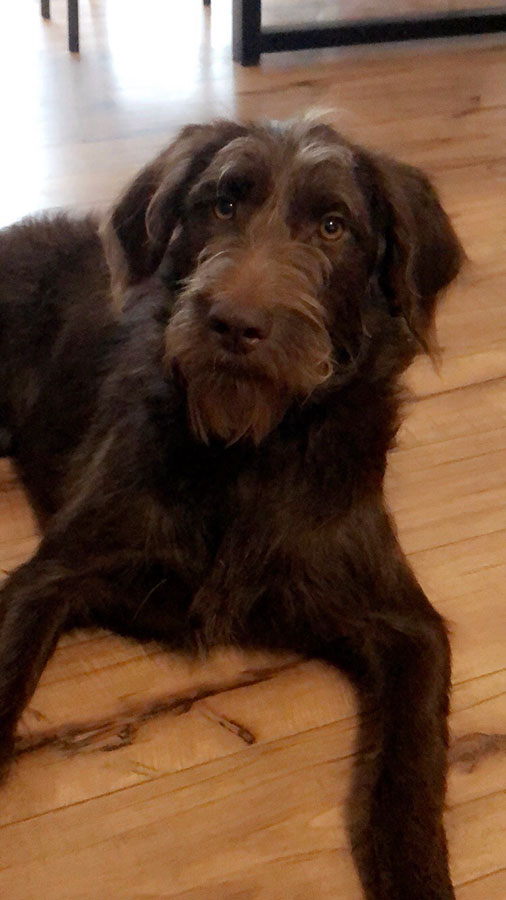 Coming soon! We are so excited to announce Lowcountry Therapy's newest recruit!
We interviewed with our own Occupational Therapy Assistant Haleigh Rumsey, COTA who is the owner and trainer of Maybel.
Q: How long have you had Maybel?
A. I've had Maybel since she was 9 weeks old. She turned 2 this in April.
Q: Did you intend for Maybel to be a therapy dog when you adopted her?
A. Yes, I adopted Maybel specifically to train her to become a therapy dog. This impacted my choice of breed majorly. I wanted a labradoodle due to the hypoallergenic coat paired with the intelligence and temperament of the Labrador and Poodle combined.
Q. What does it mean to be a therapy dog?
A. A therapy dog is defined as a dog trained to provide affection and comfort to people in hospitals, retirement homes, nursing homes, schools, clinics, people with learning difficulties, and stressful situations, such as disaster areas. At Lowcountry a therapy dog could assist your child with impulse control, joint attention, ADL skills, transitions, executive functioning, and anxiety behaviors; just to name a few!
Therapy dogs receive extensive obedience training for a minimum of one year. Maybel passed the AKC- Good Citizens test in November.
Q. What are a some of Maybel's favorite things?
A. She loves stuffed animals, playing fetch and eating ice! She also loves anyone who will rub her belly.
Stay tuned for Maybel's Adventures!
Middle Name: Clementine
Pet Name: Meebs