Practicing Wellness
We are practicing Wellness at Lowcountry Therapy. Various Wellness models exist to make up a basic concept, which is; your overall health is more than what you do for your body physically, but rather a more holistic approach is needed for you to be healthy and happy. While some concepts may apply more deeply to adults, kids need to have a sound focus on wellness too.
It's never too early to begin practicing healthy habits for overall wellness. A wellness plan that focuses on a variety of key factors can help your child feel emotionally stable, calm their hyperactive behavior, and maintain mental concentration and clarity. Creating a wellness plan for your child can lead to better physical, emotional, and mental health.
This month, we are focusing on "Environmental" Wellness.
To be "Environmentally Attuned" includes interacting positively with the environment on a local, community and global level. Improving your personal imprint and understanding how your surroundings impact your personal wellness. This involves having clean air to breath, obtaining adequate sunlight, optimizing nature's resources and engaging with blue and green spaces for rejuvenation. Avoiding toxic substances and noise pollution is also important to achieving environmental wellness. Finally, taking personal responsibility for creating sustainable communities, encouraging purchases and conveniences, based on their environmental impacts.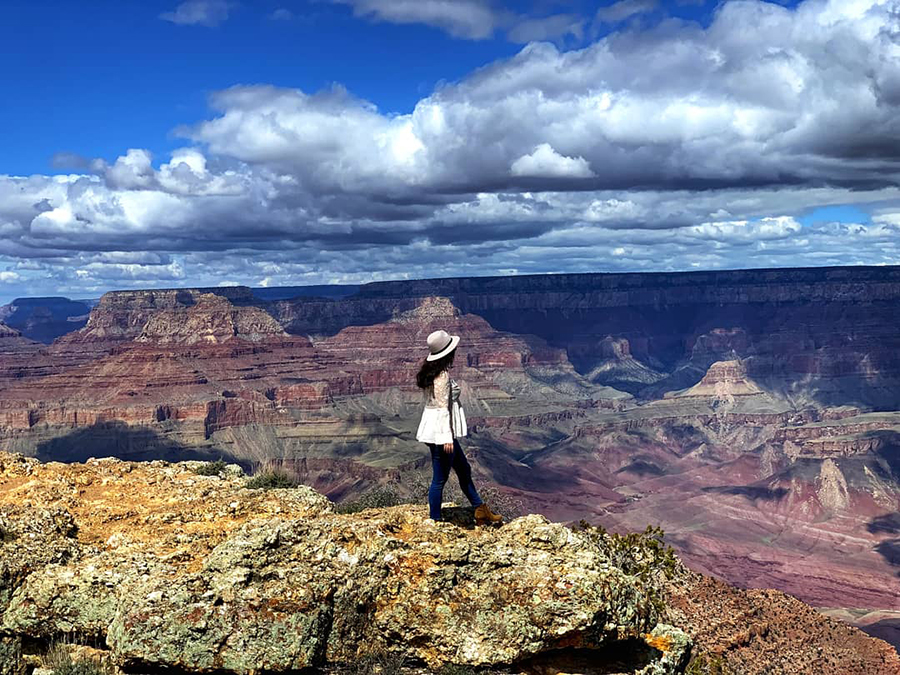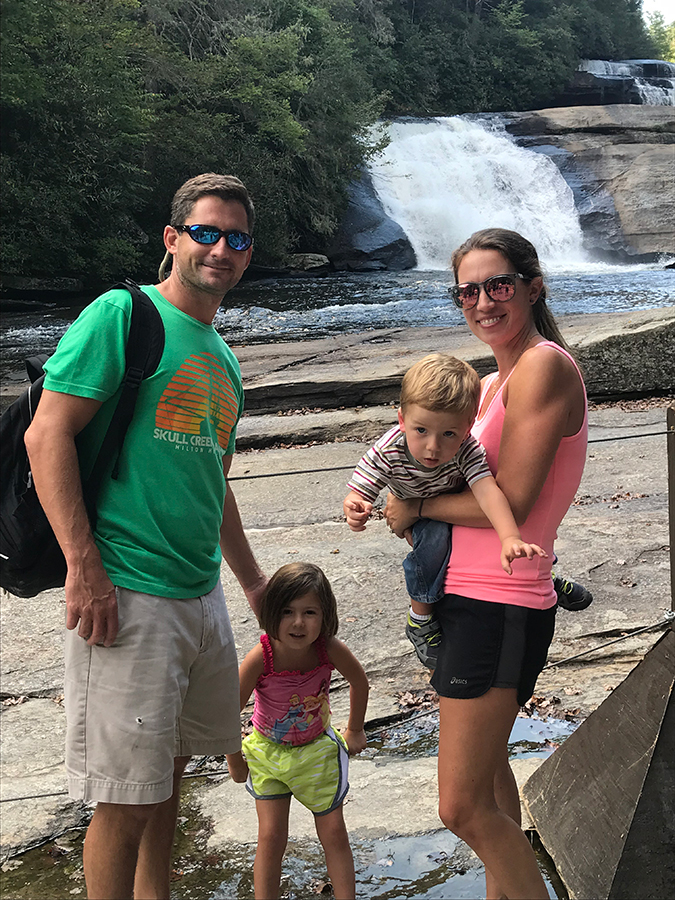 Our team is participating in a photo challenge to celebrate Environmental Wellness. Tasked to "get outside" this month, the best photo out in the environment will win a $25.00 gift card.
If you are interested in getting involved, there are multiple national events this month that may interest you and help you get on your way to focusing on your environmental wellness.
April 20th- National Pet Day- get your pouch outside for a walk!
April 22nd- Earth Day- Recycle something, Up-cycle, get outside!
April 26th- Arbor Day- Plant a tree!
April 28th- Superhero Day- Do something to help Save our World!
---
For tips and additional information, you can share with the whole family, check out the handouts attached below.
Want to learn more? Here is where it all started…
The concept of Wellness emerged in the 1950's, inspired by the World Health Organization's 1948 constitution: "Heath is a state of complete physical, mental and social well-being and not merely the absence of disease or infirmity." Chief of the National Office of Vital Statistics, Halbert Dunn explained his concept of high-wellness as "an interrogated method of functioning, which oriented toward maximizing the potential of which the individual is capable," as opposed to merely avoiding sickness.
Tom Rath and Jim Harter, who first introduced me to Wellness, through their book Well Being, The Five Essentials Elements, Wellness or Well Being consists of 5 intertwined life elements which include the following;
Career Well-being- liking what you do everyday
Social Well-being-having strong relationships and love in your life
Financial Well-being- effectively managing your economic life
Physical Well-being- having good health and energy
Community Well-being-the engagement that you have in the area that you live.
In their research, Rath and Harter's found that "66% of people are doing well in one of the essential areas and just 7% are thriving in all five."
Dr. Bill Heltler, co-founder of the National Wellness Institute (NWI), added a 6th "Dimension" of Wellness and created what is commonly known as the "Wellness Wheel." In addition, the NWI defined Wellness as "an active process through which people become aware of, and make choices toward, a more successful existence. While the idea remained similar, the dimensions changed a bit. The NWI's Wellness Wheel is broken down into these concepts:
Social- How a person contributes to their environment and community, and how to build better living spaces and social networks
Occupational -The enrichment of life through work, and its interconnectedness to living and playing
Spiritual-The development of belief system, values and creating a worldview
Physical- The benefits or regular physical activity, healthy eating habits, strength and vitality as well as personal responsibility, self-care and when to seek medical attention
Emotional- Self-esteem, self-control, and determination as a sense of direction
Intellectual- Creative and stimulating mental activities, sharing your gifts with others
By 2014, more than half of global employers were using health promotion strategies, while a third have invested in full-blown wellness programs (Bucks Consultants report). Medical and self-help experts who promote wellness (such as Drs. Mehmet Oz, Deepak Chopra and Andrew Weil) became household names. "Wellness," essentially, entered the collective world psyche and vocabulary and is firmly entrenched with the media and an increasing number of medical institutions and governments.
In 2018, the Global Wellness Institute released, "Build Well to Live Well," the first in-depth research to analyze the $143 billion global wellness real estate and communities' sector. The report found that real estate and communities that intentionally put people's health at the center of design, creation and redevelopment are the next frontiers in real estate.
The model we are currently using at LTC is known as the "8 Dimensions of Wellness," adapted by M. Swarbick, in an article called, The Wellness Approach, published in the Psychiatric Rehabilitation Journal, 2006. This approach adds both Environmental and Financial aspects of wellness.
Environmental- good health by occupying pleasant, stimulating environments that support well-being.
Financial- Satisfaction with current and future financials situations.
The Wellness pursuit has expanded in the 21st century and a variety of break downs of the dimensions have been changed and added. You can find as many as 12 dimensions including; Self-responsibility & love, breathing, sensing, eating, moving, feeling, thinking, playing & working, communicating, intimacy finding meaning and transcending, referred to as the "Wellness Energy System." For more information check the Wellness Inventory at wellpeople.com.
Wellness practices can be as simple as loving your job, learning something new, getting outside and spending time with friends. The important thing is to know the dimensions, consider which aspects you may be lacking in your life and taking the time to focus on including them in your routine.
---
Links:
National Institute of Health- Environmental Toolkit
10 Steps to Your Personal Environmental Wellness
Healthy Steps, Stanford Healthcare- Environmental Wellness and Assessment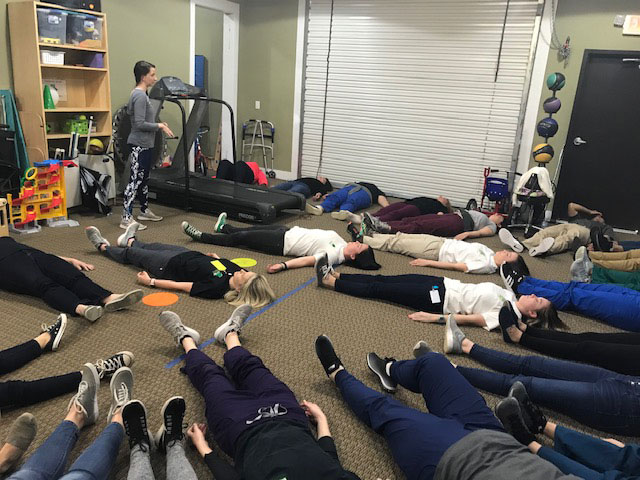 Check out our yoga pics from last months Physical Wellness initiative. Thank you to Karrie Comeau at Move Fitness, for proving us with this awesome yoga session!
---